Posted in
books
,
collage
,
film
on November 2nd, 2013
Tags:
Casa de Lava - Caderno
,
collage
,
film
,
Pedro Costa
,
Pierre von Kleist Editions
,
portuguese
,
scrapbook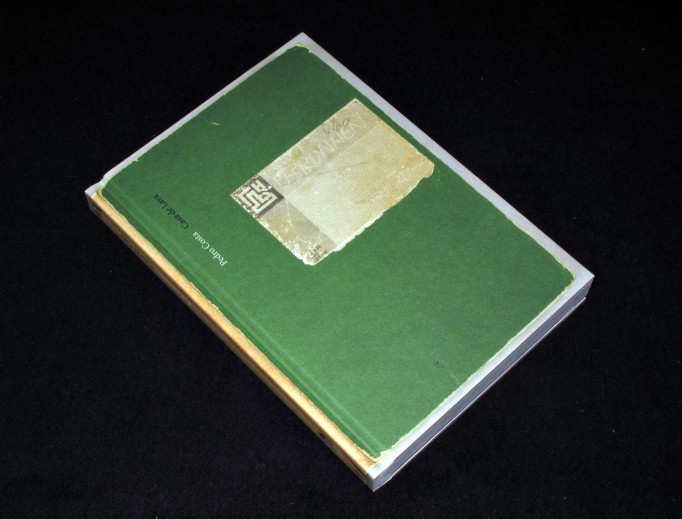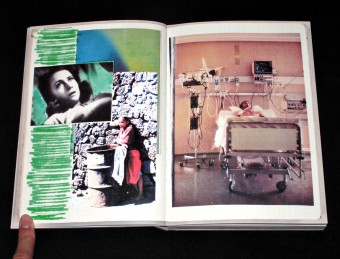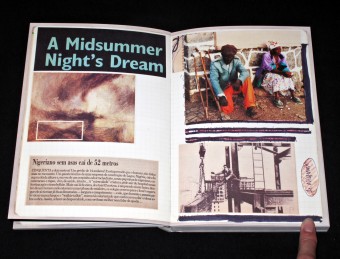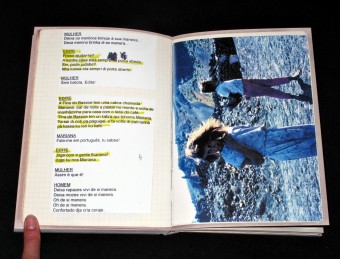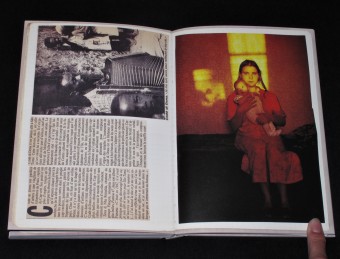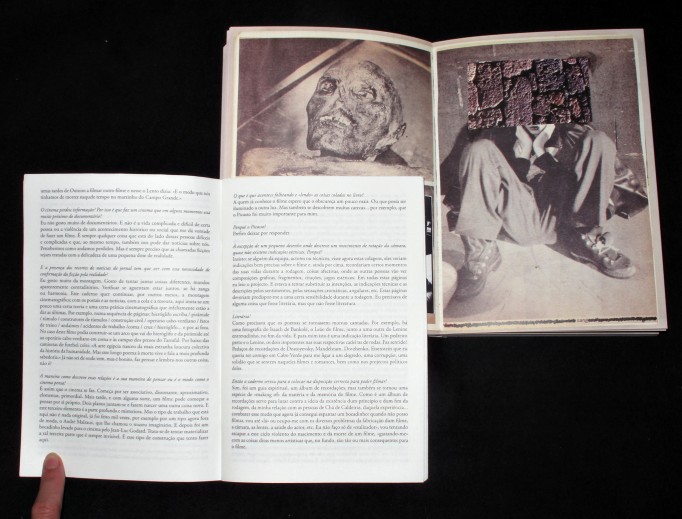 Casa de Lava – Caderno. Pedro Costa. Pierre von Kleist Editions
During the course of the production preparation for his film 'Casa de Lava' (1994), Portuguese filmmaker Pedro Costa compiled what he saw, what he read, his many ideas and images into a scrapbook instead of a screenplay.
Paintings, movie stills, letters, newspaper articles, scribbles, quotes from novels, postcards, lines of dialogue, snapshots, that guided him throughout the shooting of the film and that he continued – and finished – after returning to Lisboa.
This green covered notebook became an autonomous object, a visual record of Costa's way of thinking. Reproducing the original book in full color, we've included an exclusive interview with Nuno Crespo and a text by Philippe Azoury (both in Portuguese, English and French).
Born in Lisbon in 1959, he left his course of studies in History to attend classes taught by the poet and filmmaker António Reis at the Lisbon Film School. His first film 'O Sangue / Blood' had its world premiere at the Mostra Cinematografica di Venezia in 1989.
'Casa de Lava', his second feature, shot on the Island of Fogo in Cabo Verde, was shown in Cannes, 'Un Certain Regard', in 1994.
His other feature films include 'Ossos', 'In Vanda's Room' and 'Where Does Your Hidden Smile Lie?', on the work of Danièle Huillet and Jean-Marie Straub.
Recently he directed 'Sweet Exorcist', a segment of the omnibus feature 'Centro Histórico', with Manoel de Oliveira, Aki Kaurismaki and Victor Erice and he was of the invited artists of the Cuban Pavilion at the Venice Biennale 2013.
His work has been presented in galleries and museums around the world.
More about the artist: www.pedro-costa.net
Price: €28.00