Posted in
art
,
exhibitions
,
Motto Berlin store
on June 26th, 2010 by admin
Tags:
Chert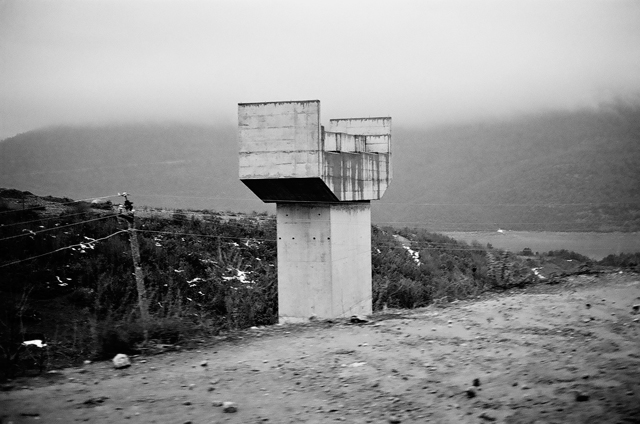 "Drinnen & Draussen"
a group exhibition with:
Alejandro Almanza Pereda, Lucy Coggle, Jérémie Gindre, Petrit Halilaj, Karin Hueber, Hannah James, Heike Kabisch, Valerie Krause, Roseline Rannoch, Heiko Räpple, Vanessa Safavi, Carla Scott Fullerton, John Spiteri, Philippe van Wolputte.
Opening Reception: Saturday, June 26, 2010
19.00 – 22.00
26 June – 26 August, 2010
Chert / Motto
Skalitzerstr. 68
10997 Berlin
www.chert-berlin.com
www.mottodistribution.com
—
The show invites 14 artists from various countries including Germany, Australia, Belgium, Switzerland, Great Britain, Mexico and Kosovo. The different works are situated both inside the gallery space and outside of it, using part of the courtyard where Chert and Motto are located. In this way, the attention is moving between the ideas of precariousness and delicacy, creating a different approach to the public in respect of the artwork, focusing on the differences between a traditional gallery context and an extemporaneous placement.
Deprecated
: link_pages is
deprecated
since version 2.1.0! Use wp_link_pages() instead. in
/home/clients/04badc5f584cd5c2e11ec172df35785c/web/site/wp-includes/functions.php
on line
5326