Posted in
events
on February 2nd, 2019 by admin
Tags:
Marlie Mul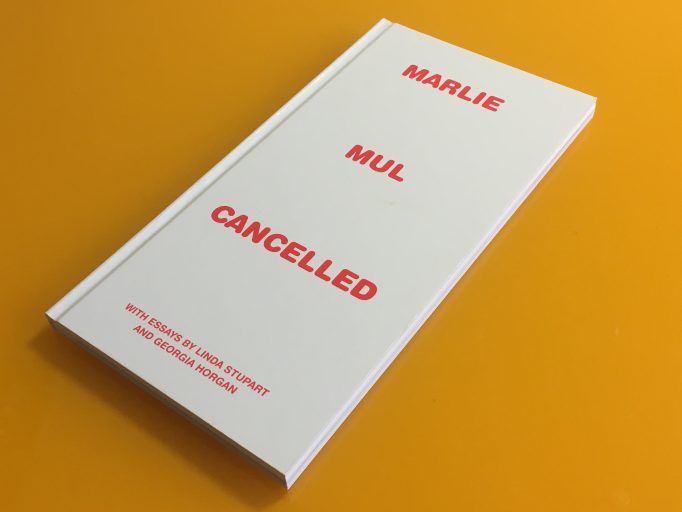 CANCELLED
BOOK LAUNCH AND A READING BY MARLIE MUL (7:30pm sharp)
07.02.2019
Please join us on Thursday February 7th from 7 till 10 PM at Motto for the book launch of CANCELLED, a new book by Marlie Mul that addresses her public cancellation of a solo exhibition that had been planned to open in May 2017 at the Gallery of Modern Art (GoMA) in Glasgow, Scotland.
Designed by Maximage, the book brings together photographs of the cancellation's billboards, and texts by Marlie Mul, Linda Stupart and Georgia Horgan.
Reading by Marlie Mul at 7:30PM sharp.
Snacks and drinks.
CANCELLED is self-published by Marlie Mul with the kind support of Südhausbau,
 PIN. Freunde der Pinakothek der Moderne e.V. Munich.