Posted in
music
,
Vinyl
on February 9th, 2021
Tags:
Alga Marghen
,
Beat Generation
,
Brion Gysin
,
Ian Sommerville
,
Papiro
,
Pete Kember
,
Planam
,
Udo Breger
,
William Burroughs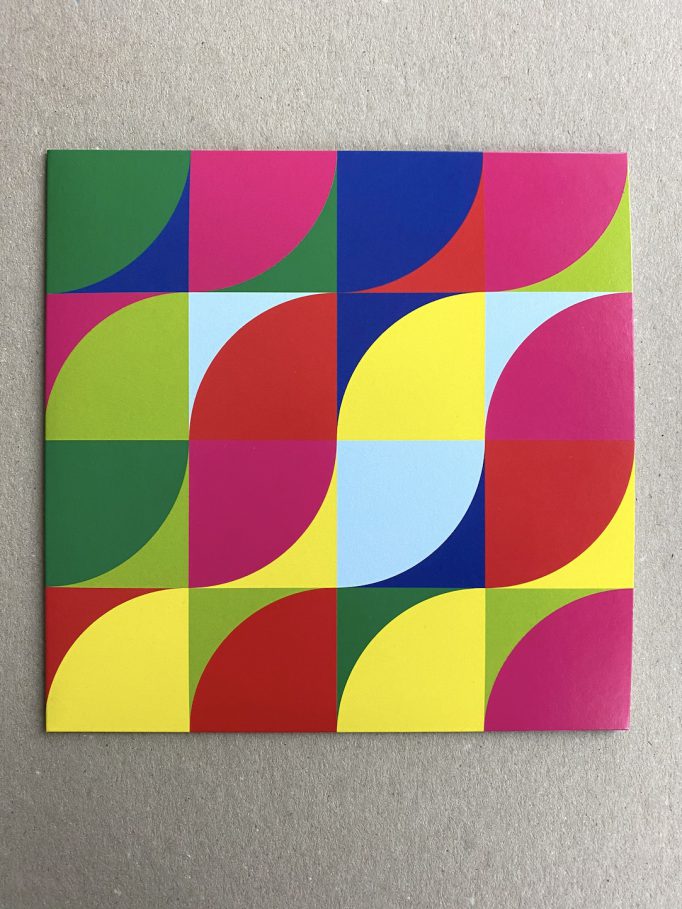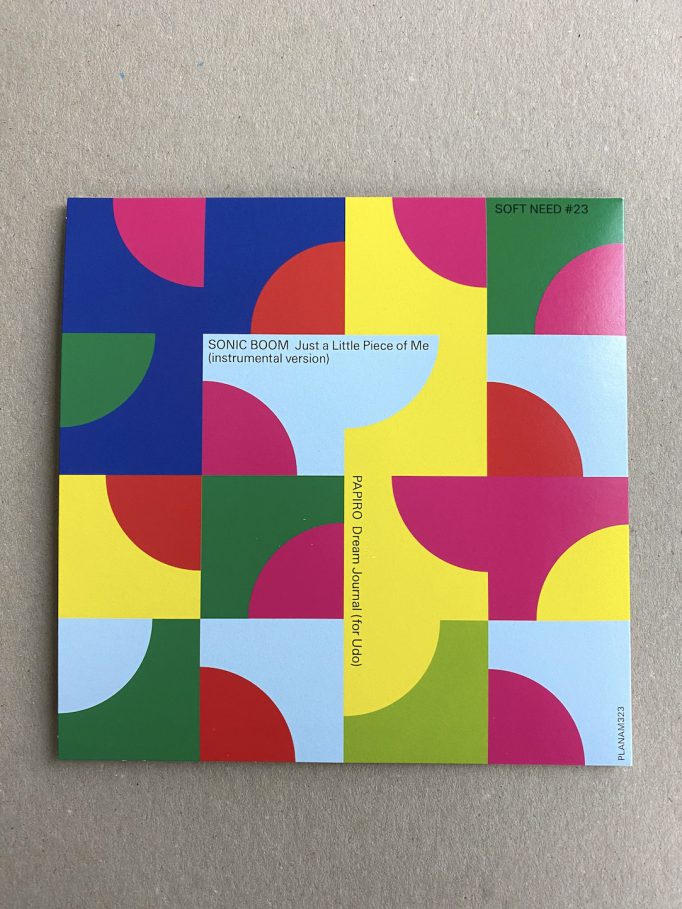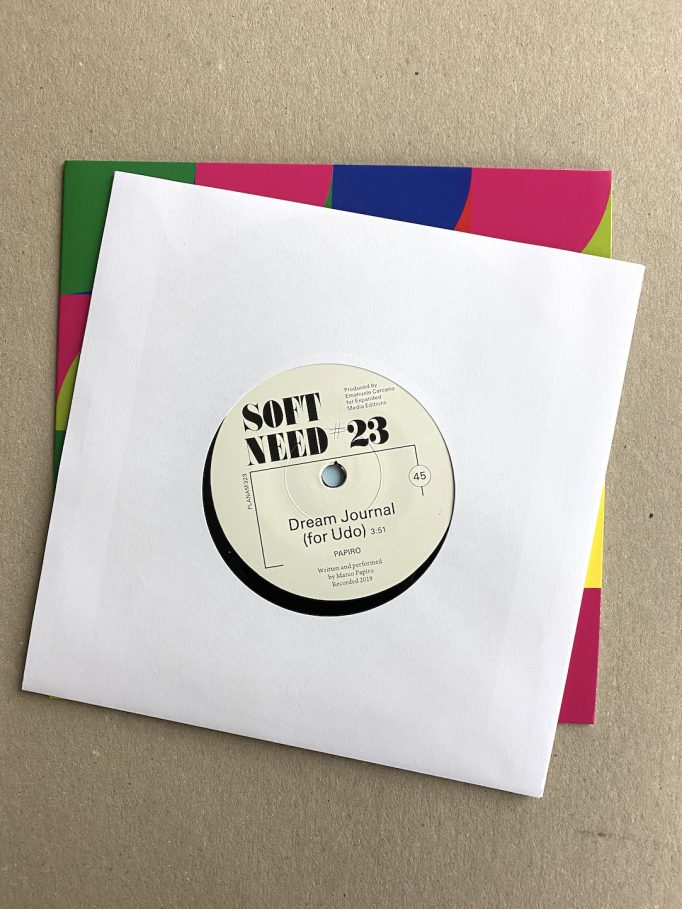 **Edition limited to 200 copies in glossy full-color sleeve**
Planam present the first 7" edition issued in its catalogue, the split-single with consonant musicians Sonic Boom and Papiro. Originally produced as contribution for "Soft Need 23", a book on Burroughs/Gysin edited by Udo Breger, this 7" included in the book's ultra-limited deluxe version is hereby available in its shiny and beautifully repackaged edition. Former Spacemen 3 mastermind and alchemist producer Sonic Boom (aka Pete Kember, E.A.R., Spectrum) offers an unreleased instrumental version of "Just a Little Piece of Me", an overture for West-Coast-Style synthesizer and harp, starring a repeating ardent theme. Papiro, who was also responsible for the vivid cover artwork, engraves his side with the electronic lullaby "Dream Journal (for Udo)", written purposely for Breger, as the title suggests, and released exclusively for this single. Papiro and Kember are known for their gallant trips between experimental and meditative abstract worlds. This single shows their ability to touch the soul during these ventures.