Posted in
theatre
,
Theory
,
typography
on July 28th, 2011
Tags:
Critique & Humanism
,
Sigmund Freud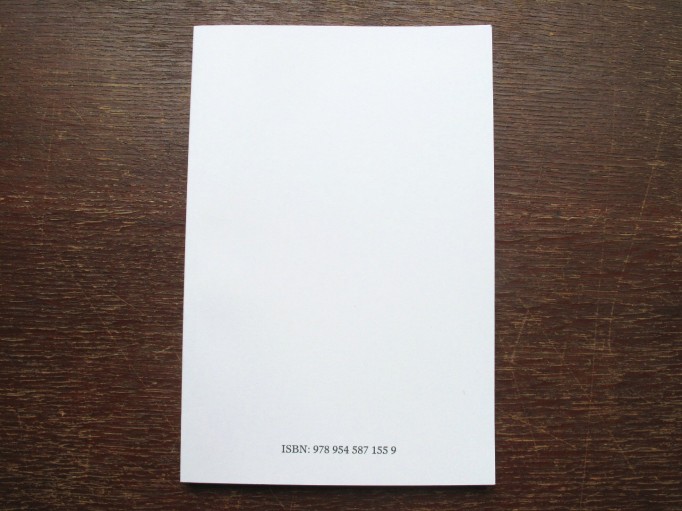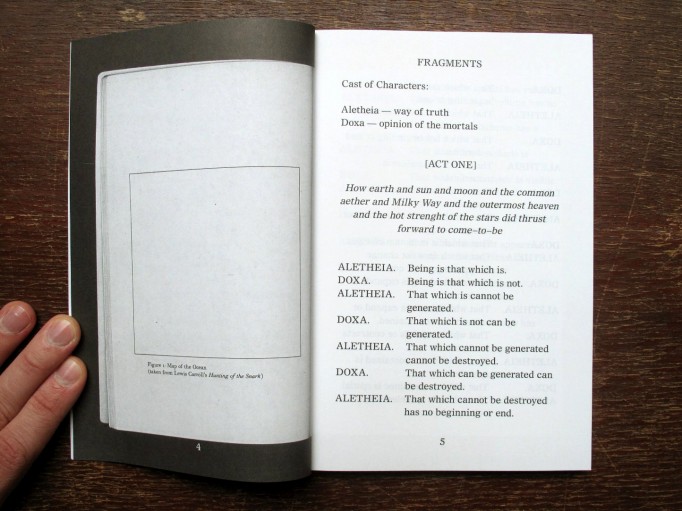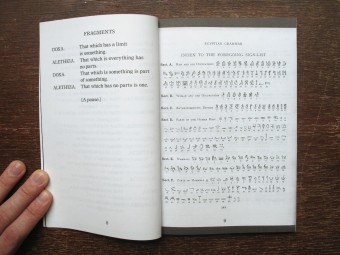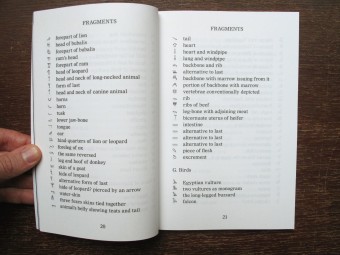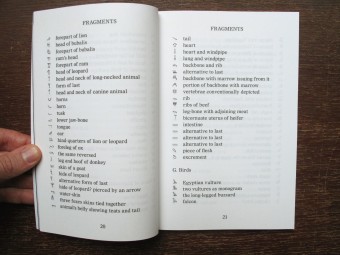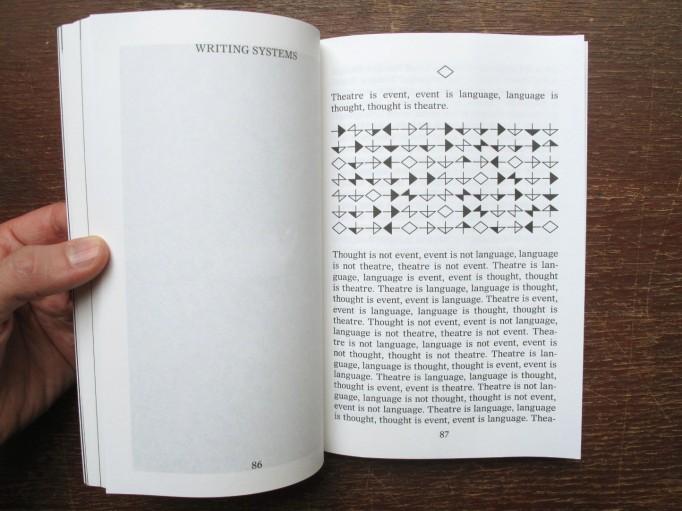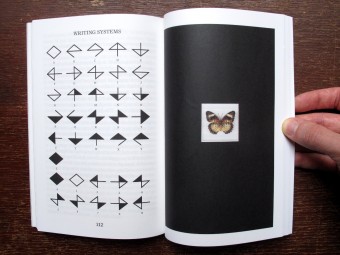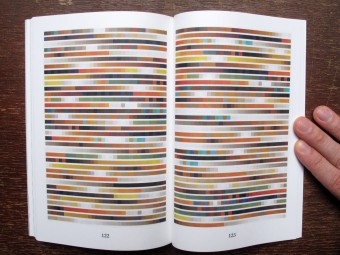 Theatre of Thought – Snejanka Mihaylova – Critique & Humanism
"Theatre of Thought " measures the possibility of a theatre based on languages in state of trans, from which emerges its own paradox of representation and the opening to a language-in-between. The author is a philosopher in her background and a performing artist. She proposes this highly original work as a performance-in-a-form-of-a-book or as a-book-in-a-form-of-a-performance.
This is the first publication of the Critique & Humanism collection "One Day I Discovered To My Own Great Astonishement", dedicated to the relation between theoretical thinking and performing arts. The name of the series is an homage to Sigmund Freud's 'Interpretation of Dreams'.
Design by Céline Wouters
Published by Critique & Humanism, Sofia
Edition of 1000
D 12.50€