Posted in
events
on July 7th, 2019 by admin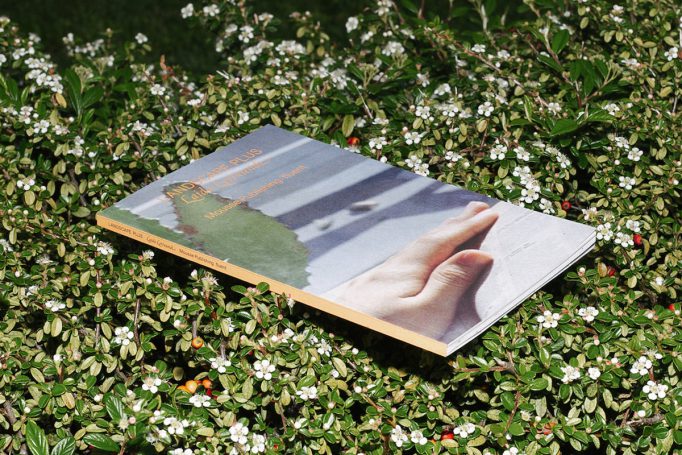 Laida Lertxudi book launch and 16mm film screening at Motto Berlin. july 20th, 2019.
from 7pm
fluent & Mousse Publishing are excited to invite you to the launch of Landscape Plus, the first monographic book on the work of Laida Lertxundi at Motto, Berlin.
This editorial project began two years ago, first emerging as a research project around Laida Lertxundi's 2017 solo exhibition at fluent. Framed within fluent's former programme Aesthetics of Contamination, this book explores the wider practice of the artist, grounded in but not limited to the work presented in the show. A series of essays by Erika Balsom, Anna Mannubens, Laida Lertxundi & Alejandro Alonso Díaz expand beyond the time-space of the filmic work.
Alongside this, the book features a number of premiered visuals, plus sets of images illustrating her exhibitions, projects, and works. For the first time since Lertxundi began making films, a publication maps her overall practice and allows for enhanced readings that navigate around film-theory, feminism and subjectivity. As a whole, the book intends to present an essential constellation of Lertxundi's universe.
English / Spanish / Basque
128 pages.
Softcover.
Design: Mousse Studio.
Edited by: Alejandro Alonso Díaz.
Publisher: fluent & Mousse Publishing.
On the occasion of its launch, we invite you to join us at Motto, where we'll present and discuss the publication and you could enjoy a special launching price!
—
Laida Lertxudi
Blending conceptual rigor with sensuous pleasure, the films of Los Angeles-based artist Laida Lertxundi are seductive and self-reflexive explorations of place. Her works are produced through a process she refers to as "landscape plus," which marries observational photography with music, actions, and chance events. Lertxundi draws parallels between land and the body as sites of pleasure and experience.