Posted in
events
on January 17th, 2017 by admin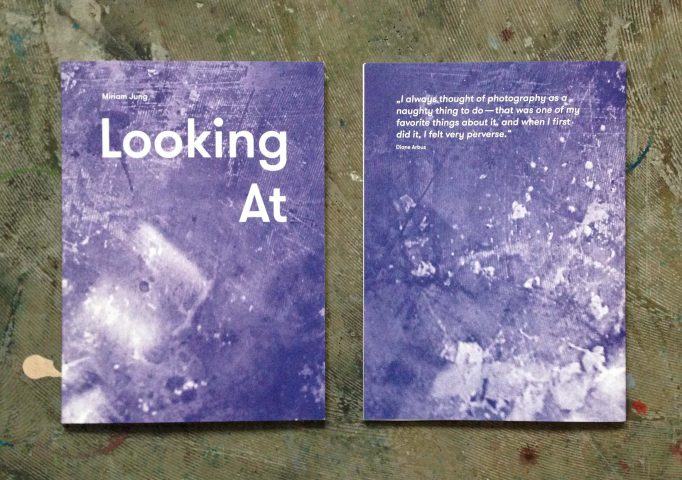 Miriam Jung @ Motto Berlin. 20.01.2017
from 6pm
Looking At by Miriam Jung
(edition of 200, softcover, 64 pages, printed in Berlin, Germany December 2016)
In summer 2016 I posted an advertisement on craigslist looking for 'attractive casual men that are comfortable being naked and looked at for an art project: one on one photo session, b/w on film, no make-up or props, definitely no porn.' Practically all of the replies were driven by a serious interest in joining the project and I met with 7 candidates for an introduction meeting before setting up a date for the session. All sessions were held under the same condition in a daylight studio with me and the model and an analogue camera using a 50mm lens only.
The sessions gave me room to study the male body and to train my view, to explore my own gaze as an ongoing process actually, and to find my own way of representing it in the picture. Nothing about it is a natural action and it initially evoked questions of power relations and social conditioning.
The book Looking At now gathers a picture selection of 5 photo sessions.