Posted in
books
,
writing
on May 8th, 2022
Tags:
Evelyn Wh-ell
,
Memoirs of a Child Plot Hole: How to Escape Yourself Without Even Trying
,
Sticky Fingers Publishing
,
writings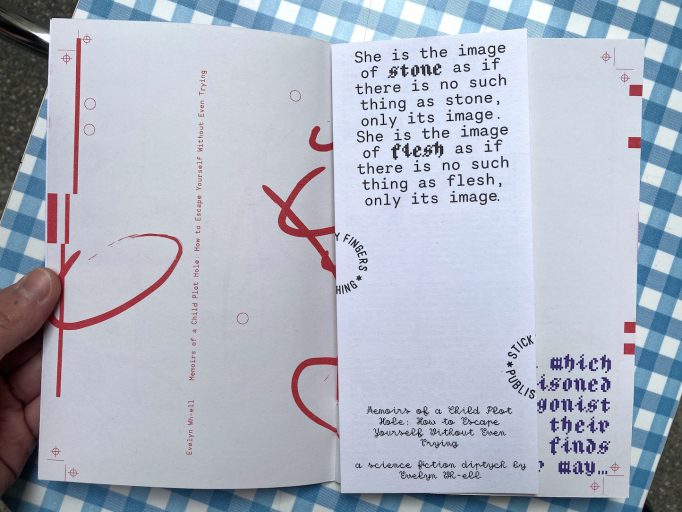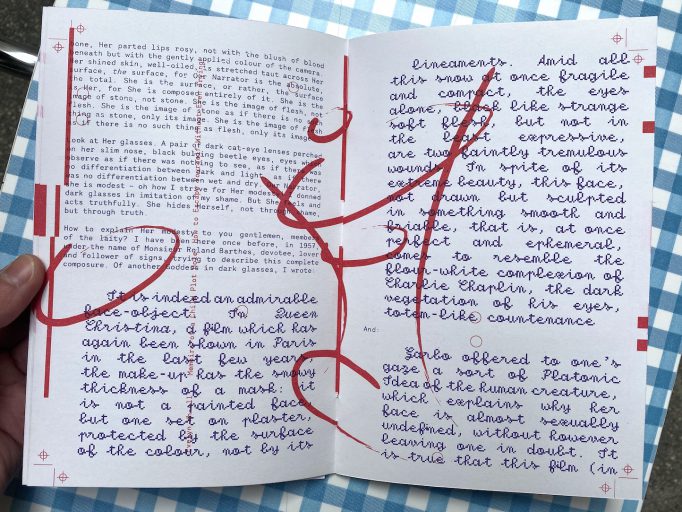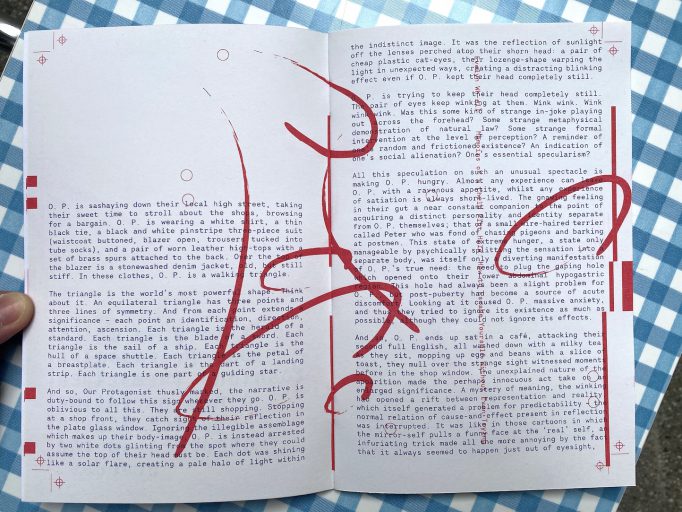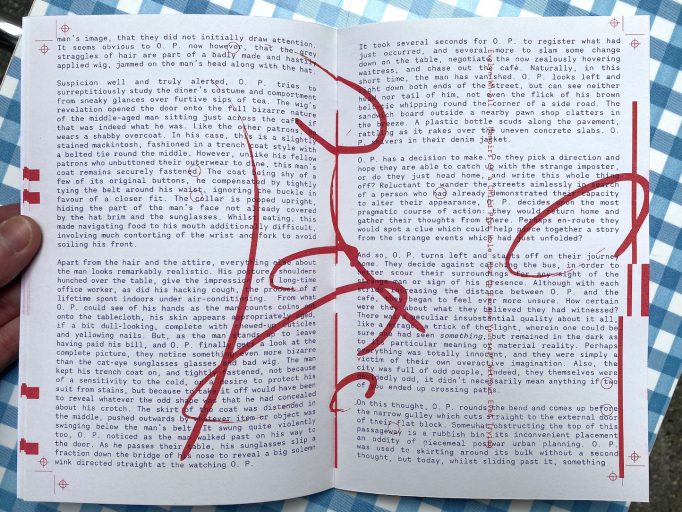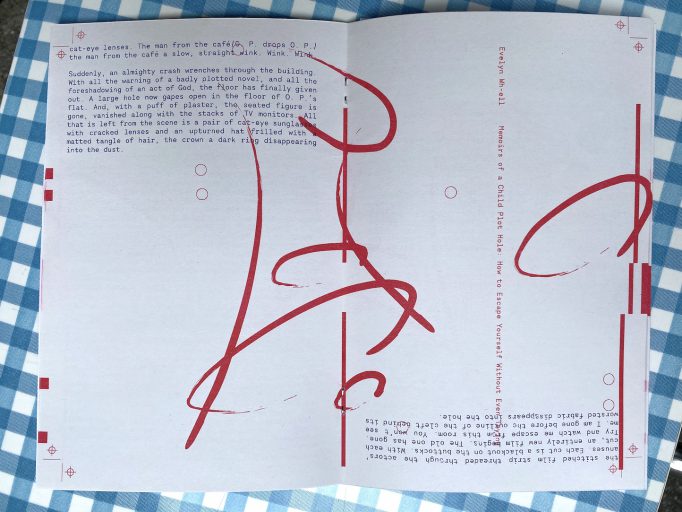 Who's this shadowy figure? An appendage in a trench coat, cat's eye lenses, a hat atop a strangely curling wig… in this two-faced publication, Evelyn Wh-ell presents Memoirs of a Child Plot Hole: How to Escape Yourself Without Even Trying, a science fiction dick tip diptych.
A diptych is any object with two flat plates which form a pair, often attached by a hinge. The diptych hinges on an image, or, maybe more accurately, becomes unhinged through an image, and in its unhinging cleaves open a wormhole; a fall between two surfaces; the surface of the pages of a magazine; of sunglasses; of a glistening dildo that is pointing right at you.
An ontological gender-fuck of comedies, Memoirs of a Child Plot Hole calls on the queer feminist possibility of science fiction with camp audacity. With an absurdist style which speaks to the punk brutality of the likes of Kathy Acker and John Waters, Wh-ell twists mundane activities such as going to a greasy spoon or watching television into sites for dismembering gender, penetration, iconography and worship.
As readers, we are led through the church, the image-as-hole, down the high street and to confession, where we sit in hallowed pews resplendent in fake tan. Our Narrator plays games with us, we paint ourselves in Her image, which is only ever a hole to fall through – and again, flipped over.
With two stories horizontally placed, neither takes precedence over the other but skews an image and replicates it. Circulating the penetrator and the penetrated, Wh-ell shows us how to escape yourself without even trying, resulting in a convergence. We follow Wh-ell's paranoiac dioramas like the upward curve of our pinkish rod, to the centrefold wormhole.
–
Evelyn Wh-ell is a writer, artist and critical theorist interested in queer/trans aesthetics. Their writing has been published by Another Gaze, Cambridge Literary Review, permeable barrier, b l u s h lit, and Sticky Fingers Publishing's Dead Lovers series. They are also a 2021-2023 Research Associate at CCA Derry~Londonderry.
–
Sticky Fingers is an intra-dependant feminist publisher based in London. It consists of designers and writers Kaiya Waerea (she/her) & Sophie Paul (she/her).

Order here