Posted in
art
,
Artist Book
,
books
,
sculpture
on February 6th, 2023
Tags:
adolescence
,
artist book
,
artistic practice
,
books
,
Pushpamala N
,
Reliable Copy
,
Sculptor's Notebook
,
sculpture
,
Sharjah Art Foundation
,
womanhood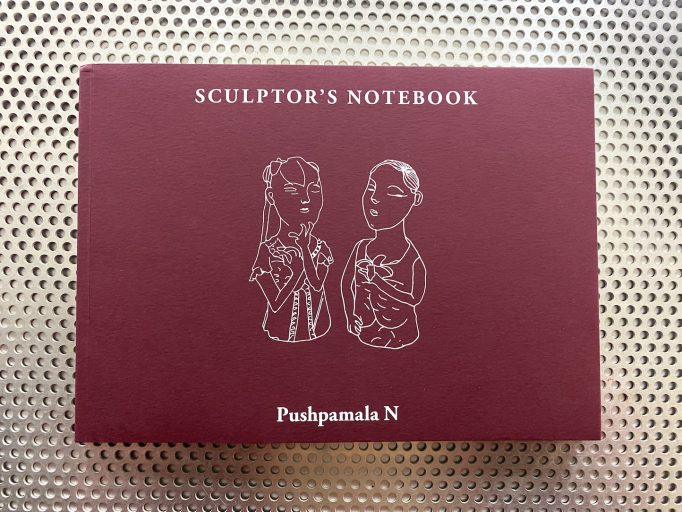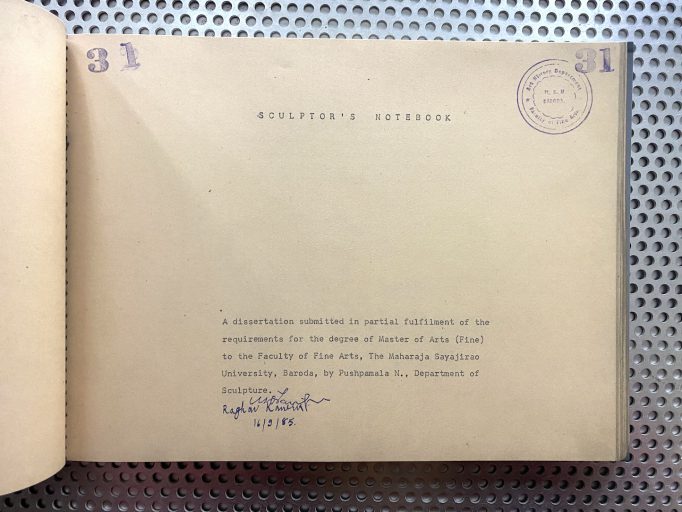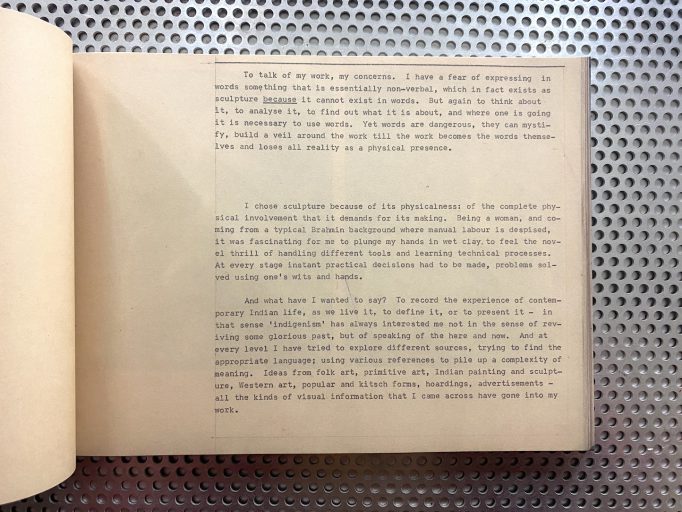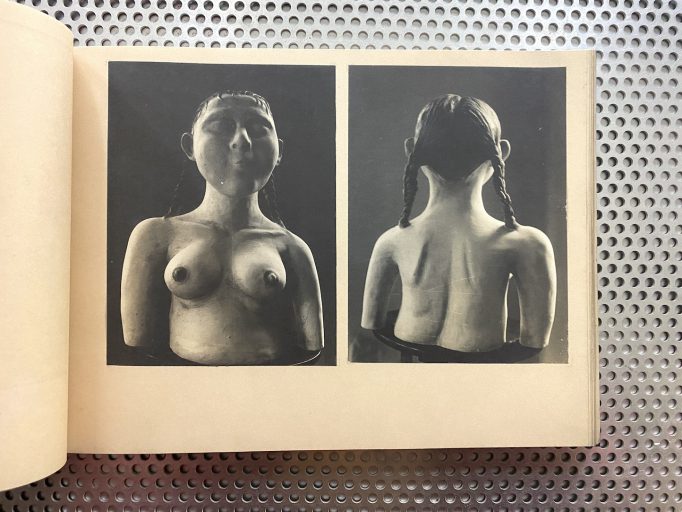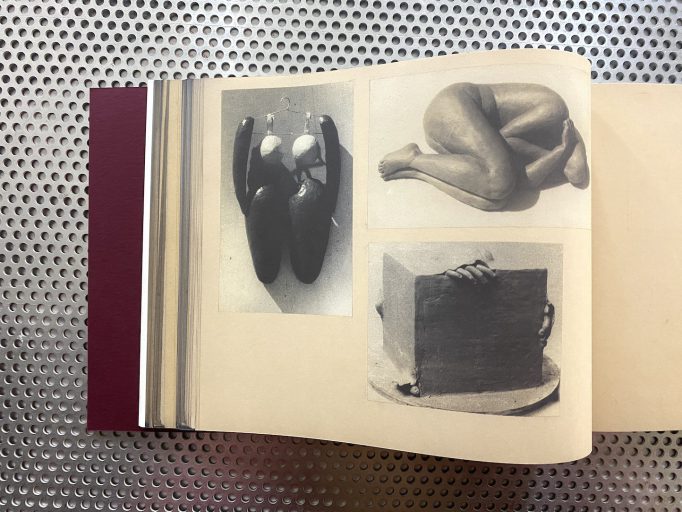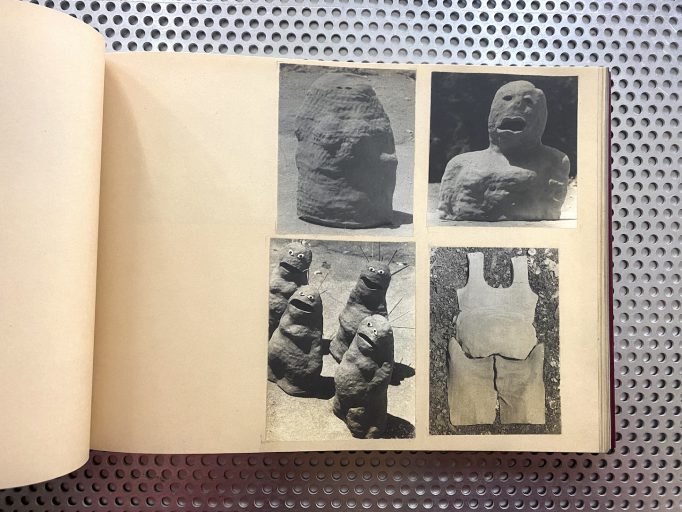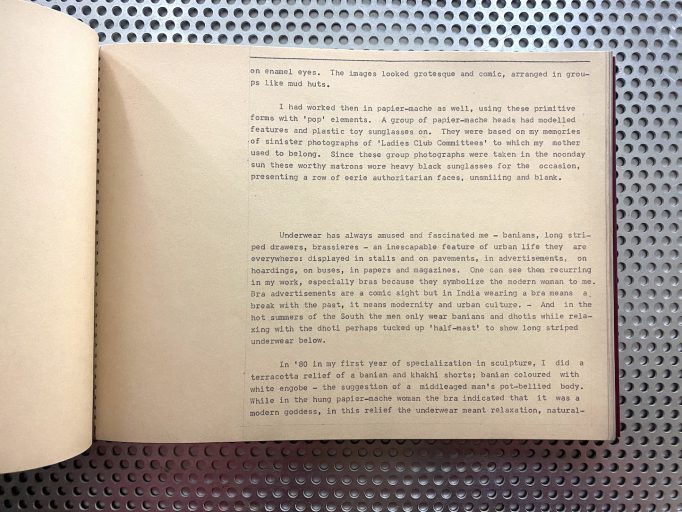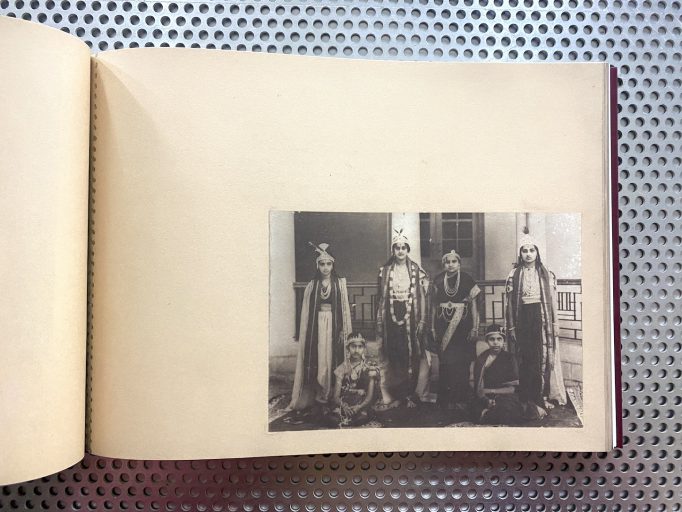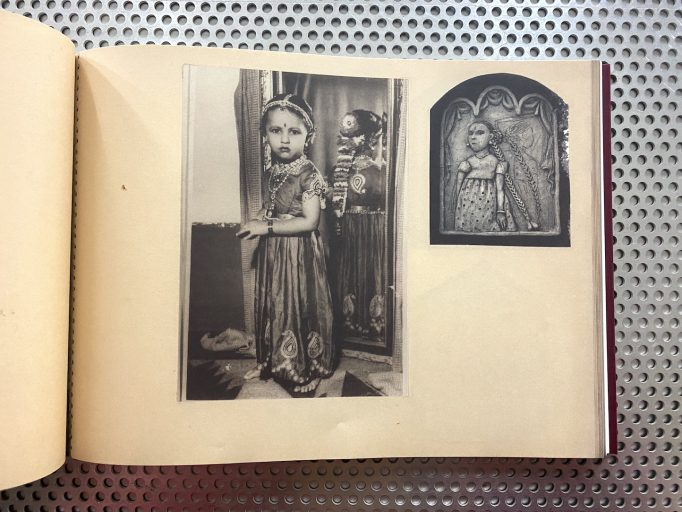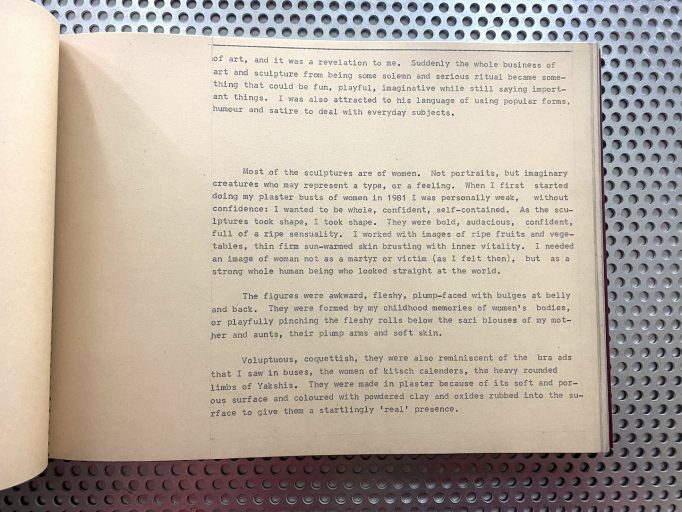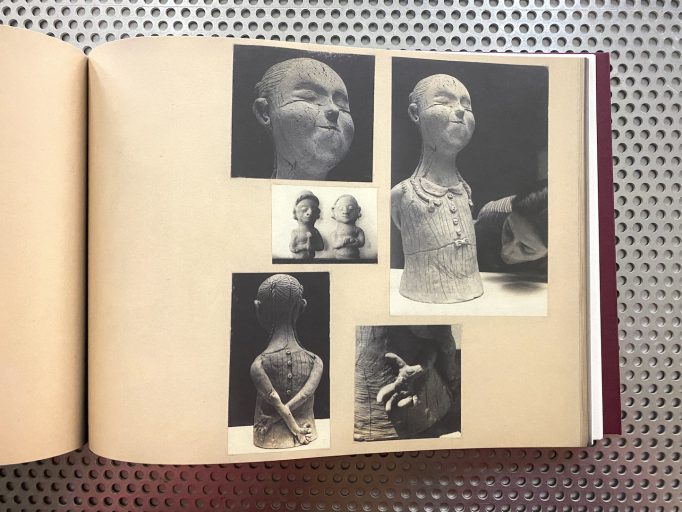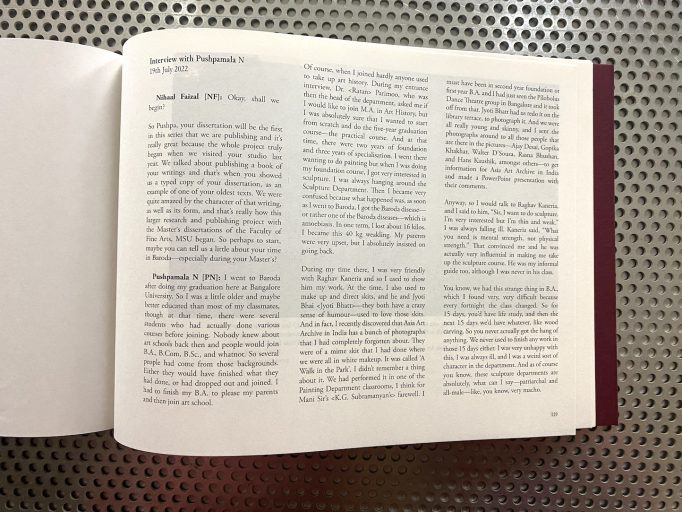 In Sculptor's Notebook, originally written in 1985, the artist Pushpamala N evaluates the artistic practice that she had been developing until then. Centred largely around themes of adolescence and womanhood, her sculptures had won her the Sixth Triennale Award and the National Award. While the sculptures take centre stage, in this dissertation can be found a longing to move further towards performance, humour, and play-acting—themes that the artist would go on to develop over the following decades. Both an artist's statement and a notebook-format prophecy, Sculptor's Notebook charts the motivations, struggles, and desires of the artist's multi-medium practice.
Published for the first time by Reliable Copy and Sharjah Art Foundation, Sculptor's Notebook was written as part of Pushpamala N's Master's in Sculpture at the Faculty of Fine Arts, Maharaja Sayajirao University of Baroda. The complete facsimile of this dissertation is accompanied by a recent interview with the artist by Nihaal Faizal and Sarasija Subramanian.
Born in Bangalore in 1956, Pushpamala N has been called "the most entertaining artist-iconoclast of contemporary Indian art." In her sharp and witty work as a photo- and video-performance artist, sculptor, writer, curator, and provocateur, and in her collaborations with writers, theatre directors, and filmmakers, she seeks to subvert the dominant cultural and intellectual discourse. She is known for her strongly feminist work, for her rejection of authenticity, and her embracing of multiple realities. Pushpamala exhibits widely in India and internationally, and speaks often at seminars and conferences.

Order here