Posted in
Uncategorized
on September 26th, 2010
Tags:
Axel J. Wieder
,
Egija Inzule
,
Tobias Kaspar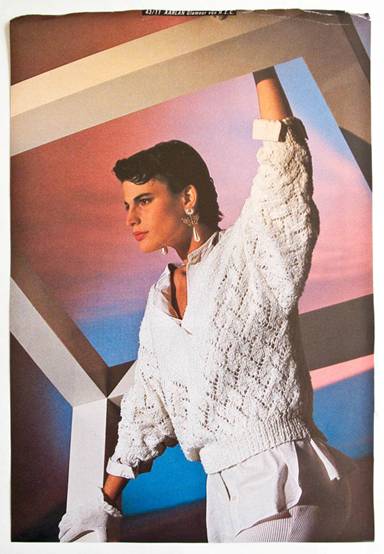 Künstlerhaus Stuttgart 1-30.10.2010
Opening on Thursday, September 30, 2010, 7pm
In the Middle of Affairs
Aesthetics of Distribution
Nairy Baghramian, Ulises Carrión, Nicolas Ceccaldi, IFP, Nina Könnemann, John Knight, Silvia Kolbowski, Louise Lawler, Hans-Christian Lotz, Ghislain Mollet-Viéville, Bonny Poon, PROVENCE, Readymades Belong to Everyone/Philippe Thomas, Udio
Curated by Egija Inzule, Tobias Kaspar and Axel J. Wieder
Reader and showcases in collaboration with Maja Wismer
The exhibition "In the Middle of Affairs" presents works, projects and documents, which share an interest in forms of distribution and alternative fields of activities for artistic practice, and investigates them as an inherent part of the production of meaning and value. The works in the exhibition consciously relate to the language of design and advertising, operate in commercial media and adopt or reflect its methods and techniques.
A series of works from the last 30 years, by artist Louise Lawler and the agency Readymades Belong to Everyone for example, are presented as historical points of reference, as well as a collection of archival material from the Paris-based collector Ghislain Mollet-Viéville. New works, partially produced specifically for the exhibition, continue and re-adjust the investigation about distribution and self-positioning.
"In the Middle of Affairs" is not only the title of the exhibition, but also describes its working method, in which one's own involvement determines the viewing direction to enable a research in proximity of its subject. The exhibition, which has been developed together with the curator Egija Inzule and the artist Tobias Kaspar, combines different approaches and documents into a fragmentary "narrative" with changing perspective.
—
Events during the exhibition:
Thursday, September 30:
8.30pm: Presentness is Grace, Performance by Udio
Friday, October 1:
5pm: (Goodbye to) Manhattan (2010, 110 min.), film presentation by Ken Okiishi
7pm: Displaying footnotes, presentation by Maja Wismer
8pm: Cocktails
9pm: Bruno & Michael are smiling and Skipperrr, concert
Sunday, Oktober 31:
7pm: Lilia Prado Superstar Film Festival, Ulises Carrión 1984
—
Künstlerhaus Stuttgart
Reuchlinstrasse 4b, D – 70178 Stuttgart
Phone: +49 (0)711 617652, fax: +49 (0)711 613165
http://www.kuenstlerhaus.de
Hours: Wed. – Sun. 3 – 7pm