Posted in
Artist Book
on May 4th, 2018
Tags:
Alina Lupu
,
Job Koelewijn
,
Rietvield Pavilion
,
The Recleaning of The Rietveld Pavilion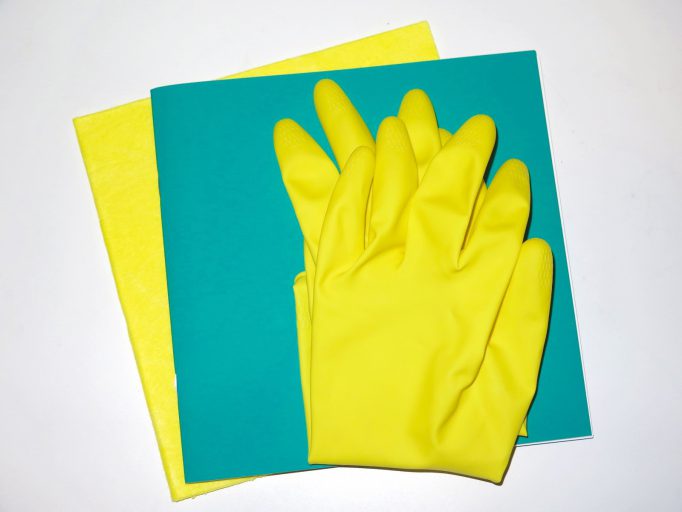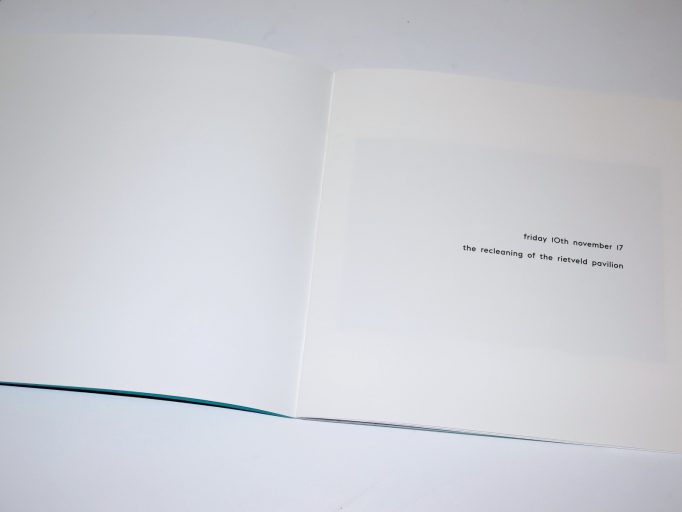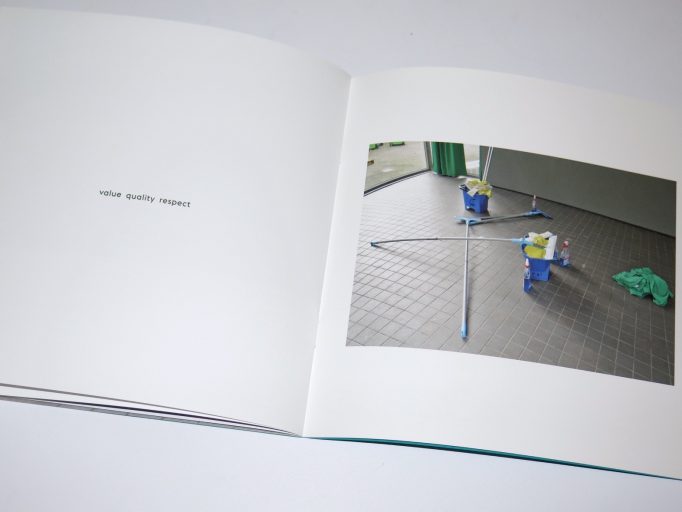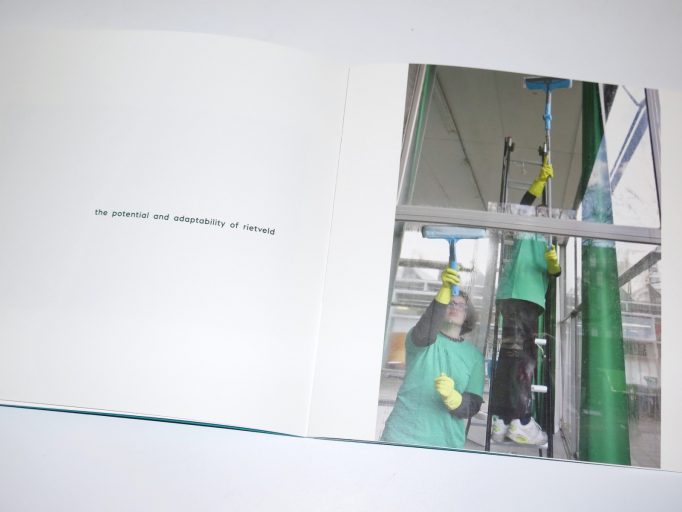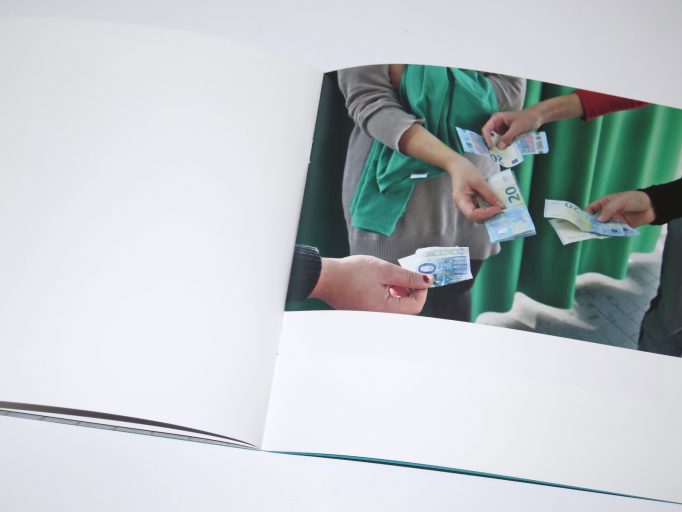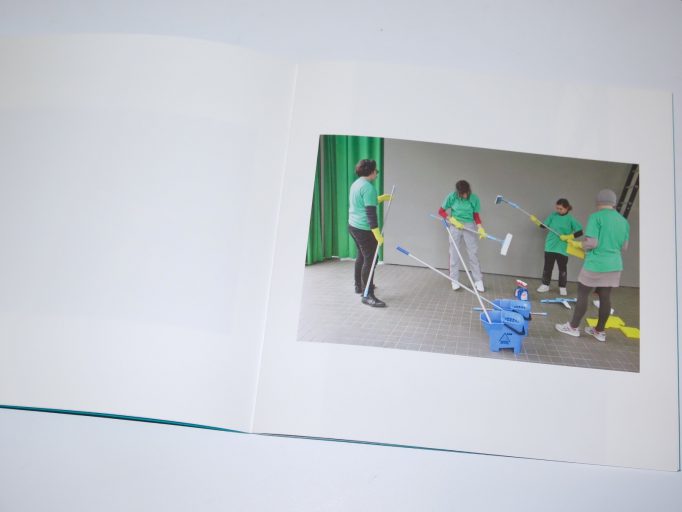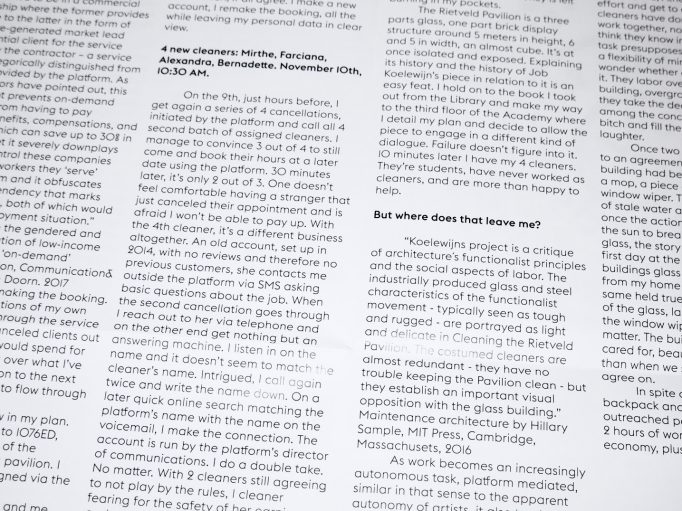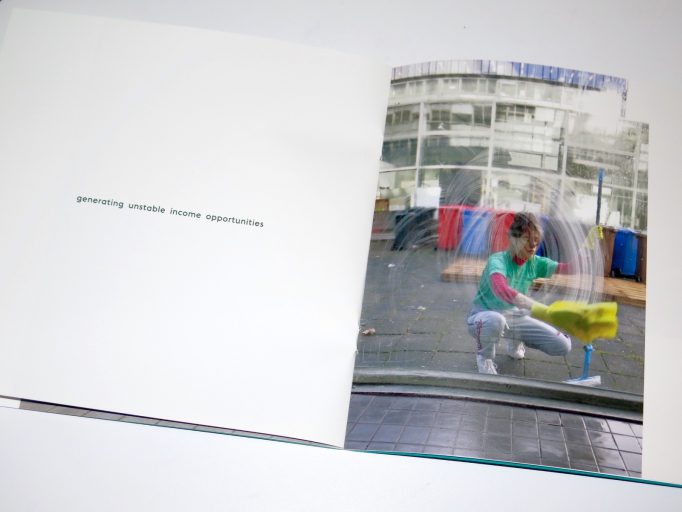 – A performative re-enactment, or a wink and a nod to Job Koelewijn.
The book: Cleaning of the Rietveld Pavilion, dates back to 1992 and is available upon request in the Gerrit Rietveld Academie library in Amsterdam. The original action, a transitory one, took place on March of 1992, 25 or so odd years ago, and it consisted of a clean break with the past made by Dutch artist Job Koelewijn. He employed at the time his mother and three aunts: Cornelia, Jane, Greetje Koelewijn and Weimpje Koelewijn Vermeer, in the polishing, wiping and overall scrubbing of the small pavilion to the side of the Rietveld Academie.
The action can be seen as a tandem of images – the sobriety and functionality of the original Rietveld design, the cleanliness and beauty of the traditional Spakenburgian clothing the women are wearing while in the process of cleaning. A link to the artist's past. It's embodying and paying respect and doing that through a class of work, of maintenance and fighting entropy, which often goes unseen. It's also critical in the most delicate of manners, juxtaposing the bodies of women with the embodiment of modernist architecture.
How can this work be reframed? Where can it come from, when one's aunts and mother can't perform the function? How did it stand up to scrutiny then, in the case of family, the womenfolk, performing it?
What was it a performance of?
What would it be a performance of today?
–
Printed at Printgarden Digitaaldruck Bv.
Action coordination, text and phtotos: Alina Lupu
Design: Till-Michael Hormann
ISBN:-
€13.90