Posted in
books
,
Cinema
,
film
,
Motto Books
on February 23rd, 2023
Tags:
books
,
Clio Nicastro
,
HaFI 017 - Karolin Meunier: Aller-retour et aller. On "Wanda" and "Supplément à la vie de Barbara Loden"
,
Harun Farocki Institut
,
independent filmmaking
,
Karolin Meunier
,
Motto Books
,
Nathalie Léger
,
pamphlet
,
Wanda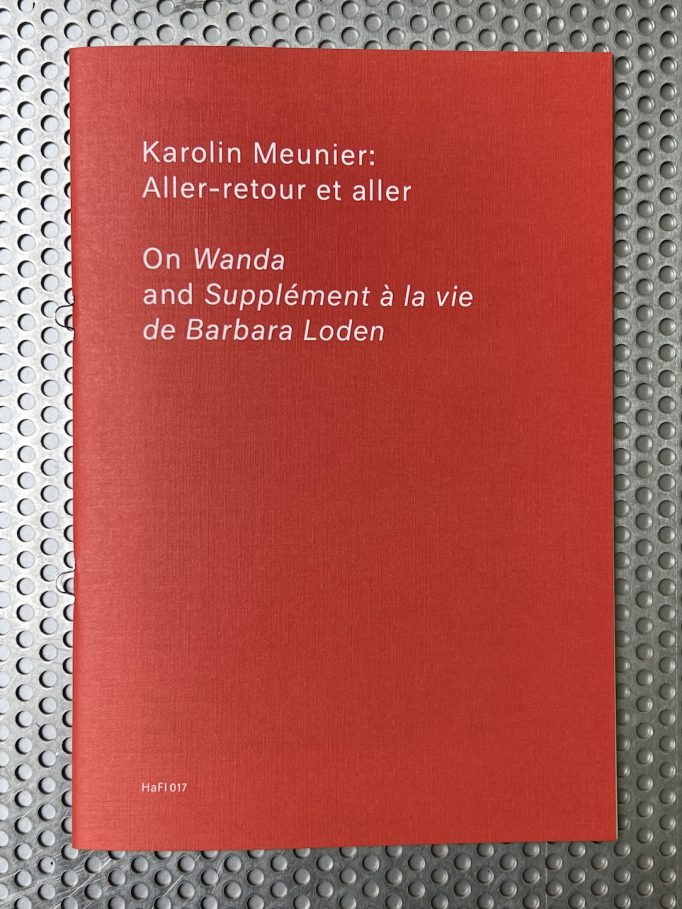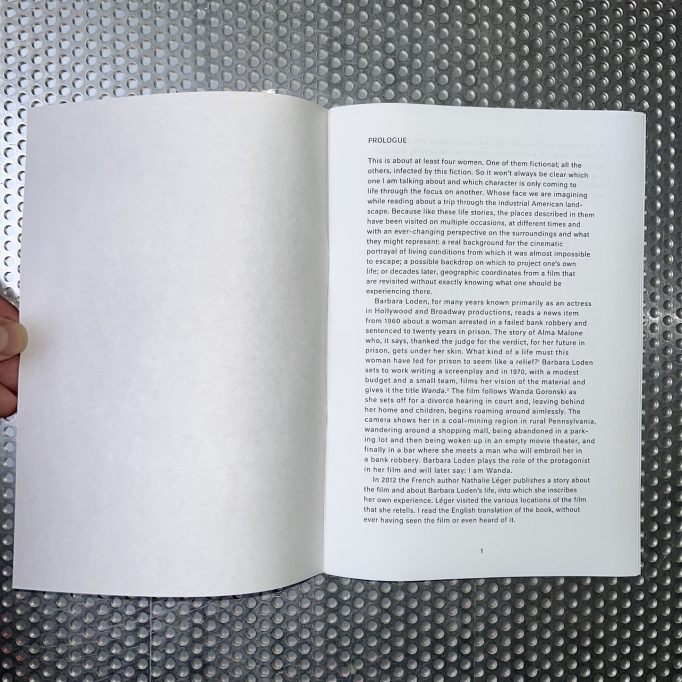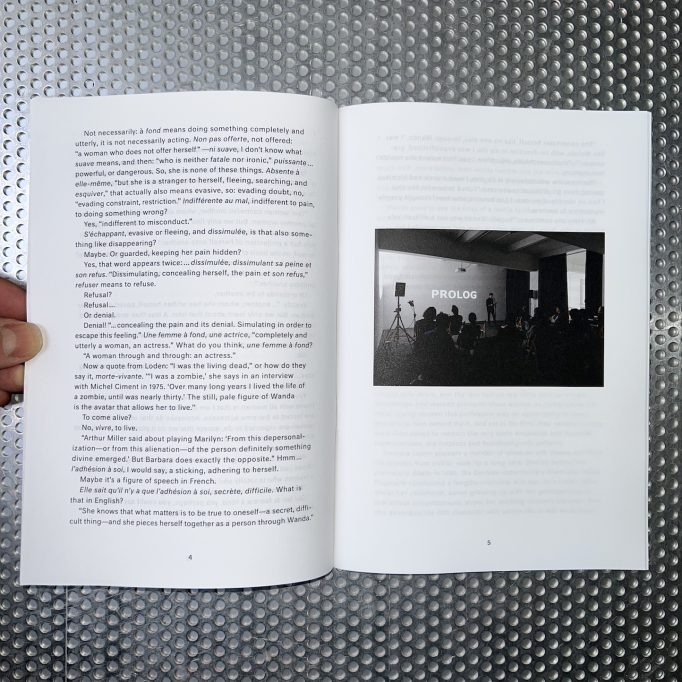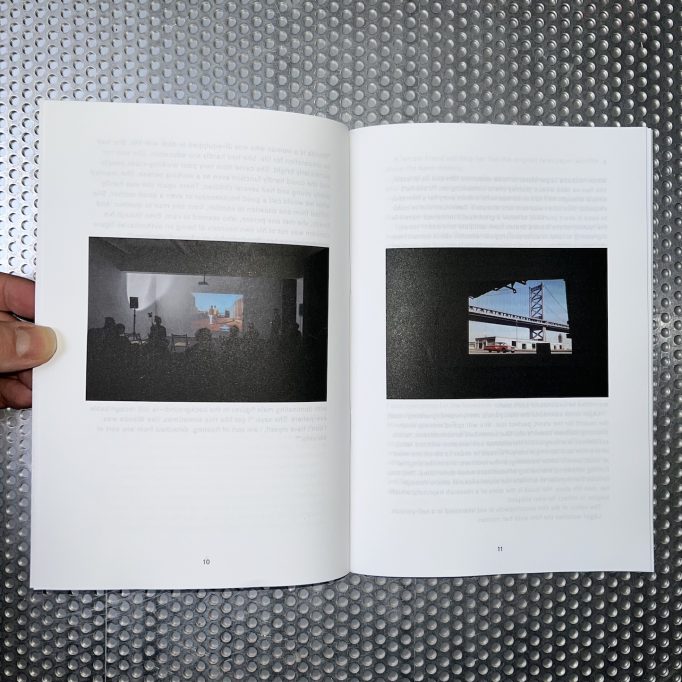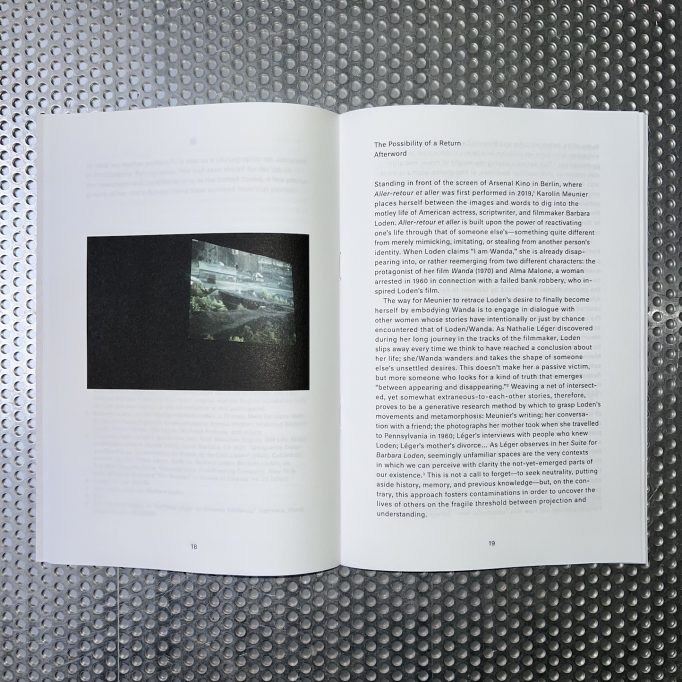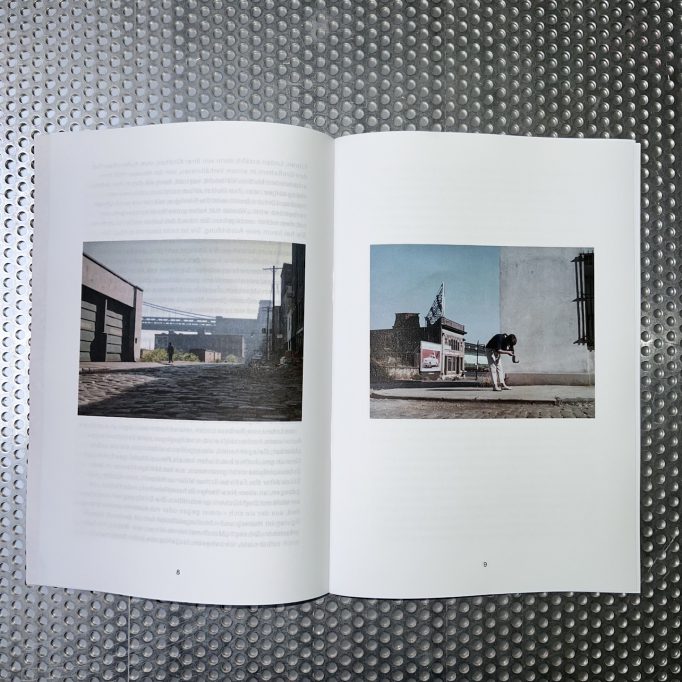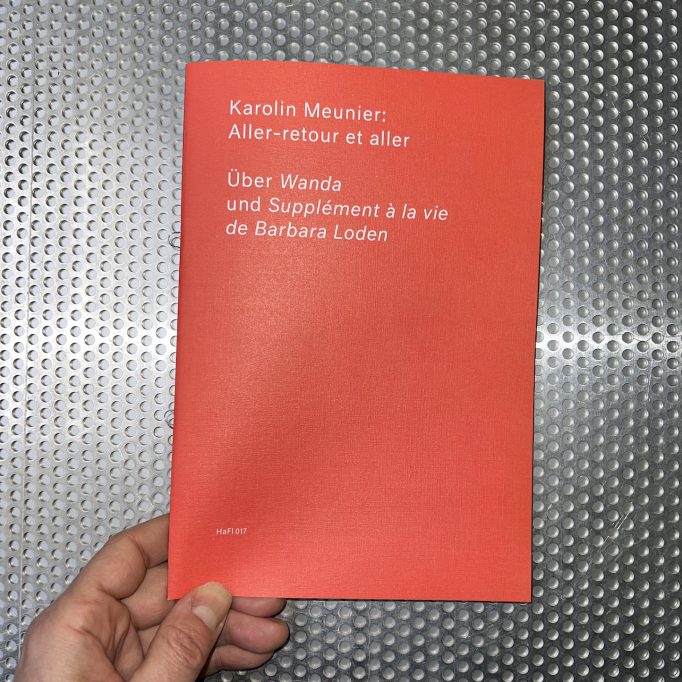 In 2019, Karolin Meunier presented the performance Aller-retour et aller for the first time at Arsenal Cinema in Berlin. This was followed by a screening of the film Wanda (1970) by Barbara Loden, one of the most important works of independent filmmaking by female directors. For HaFI 017, Meunier documents her performance script. Among other references, she engages with Nathalie Léger's book Supplément à la vie de Barbara Loden (2012) by translating text excerpts in dialogue with a friend. In this essayistic novel, Léger follows the traces of the film in her search for the actress and director Barbara Loden.
In HaFI 017: Aller-retour et aller, Meunier's artistic gestures of experimental translation echoes the intertwining of these three women's quest by dissolving the biographies of the film character, the actress, and the novelist: "A woman telling her own story through that of another woman." (Nathalie Léger). The pamphlet includes an afterword by Clio Nicastro.

Order here