Posted in
art
on December 19th, 2015 by admin
Tags:
HAND ART PUBLISHER
,
Jérôme Karsenti
,
MOTS SLOW issue #3 Up&Down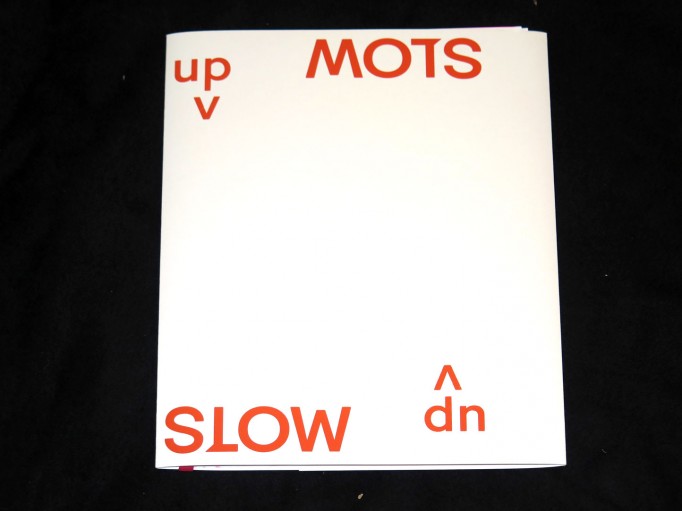 MOTS SLOW issue #3 Up&Down
The third issue of Mots Slow come out November 27th 2015, and apply the theme of Up&Down. 33,4 cm x 26 cm.
Theo Altenberg, Pascale Anziani, Dominique Brancher, Josepha Conrad, Franck Déglise, Jean-Paul Demoule, Saskia Edens, Jérôme Karsenti, Guillaume Lebrun, Levan Manjavidze, Lorenza Mondada, Wajdi Mouawad, Isabella Rush, Frank Smith, Antoine Schmitt, Jean Luc Verna, Anne Vigna.
Indré Klimaite Ilegal design
/Limited edition prints numbered, 365 ex / silk screenprint-Offset /
6 Silk Screenprint, 5 colors, posters folded. 120 gr.
6 Offset colors and black & white posters folded. 50 gr.
Posters from 33 cm x 48 cm to 72 cm x 48 cm. Trilingual, GB, FR, SP/Basel-Toulouse/
€50.00