Posted in
art
,
books
,
Motto Charlottenborg event
on April 13th, 2013 by admin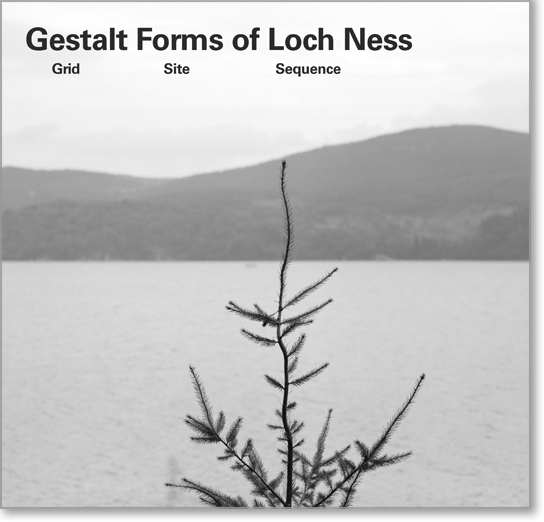 Book Talk: Gerard Byrne: Gestalt Forms of Loch Ness Grid Site Sequence @ Motto Charlottenborg 17.04.2013
WHERE: Motto Charlottenborg
WHEN: Wednesday April 17. at 18-20 pm
Researching the Myth
In this book, Gerard Byrne brings together the culmination of ten years of research into the Loch Ness Monster, the myth fuelled in the 1930s by the popular press in order to sell newspapers. Appropriating formal conventions from the history of Land art that position landscape as the "other," Byrne has compiled a series of images that deploy Loch Ness as a signifier for the enigmatic, the unreadable. Using both the populist literature spawned by the Loch Ness myth and the photographic material his own expeditions have yielded as "found material," Byrne has developed a project both humorous and melancholic, that ultimately reflects a crisis of belief in the photographic image that has surfaced since the last heyday of Loch Ness interest in the 1970s.
Byrne was born in Dublin in 1969 and graduated from National College of Art & Design, Dublin. In 2007 he represented Ireland at the Venice Biennale and the Biennale de Lyon and in 2008 at the Sydney Biennial, the Gwangju Biennial, and the Turin Triennial. Recent exhibitions include solo shows at MK Gallery, Milton Keynes; Lismore Castle, Co Waterford; Glasgow International Festival of Art; Lisson Gallery, London; and Green On Red Gallery, Dublin. Group exhibitions include "Little Theatre of Gestures", Malmo Konsthall, Sweden; "Slow Movement" at the Kunsthalle Bern, Switzerland; and "Sense and Sentiment" at the Augarten Contemporary, Vienna, Austria.
Gerard Byrne is Professor at the School of Time-based Media at the Royal Danish Academy of Fine Arts in Copenhagen.
The book is co-produced by Milton Keynes Gallery and Fondazione Galleria Civica, Trento.
Edited by: Anthony Spira, Andrea Vilani
Author(s): Brian Dillon, Anthony Spira, Andrea Viliani
Publisher: JRP Ringier