Posted in
art
,
books
,
Motto Charlottenborg event
on November 12th, 2012 by admin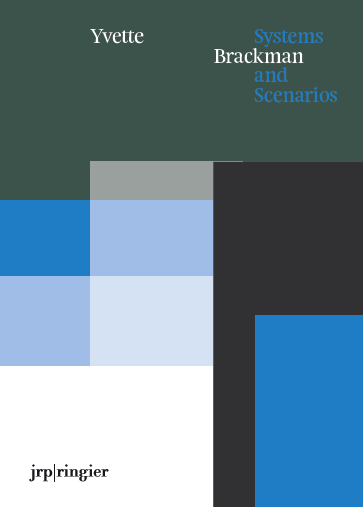 Book Release and Artist Talk
Yvette Brackman: Systems and Scenarios
Wednesday November 14th, 5pm
Motto Charlottenborg
Nyhavn 2
Copenhagen
Program:
17.00 Welcome by Motto Charlottenborg
17.10 Artist Talk with Yvette Brackman
17.30 Presentation of the publication with editor Helene Lundbye Petersen and the graphic designers, Peter Folkmar and Lars Bjørnstad from Kontrapunkt
Systems and Scenarios is the first monograph about the Copenhagen based American artist, Yvette Brackman's work. Her complex and evocative work takes many forms such as installations, sculptures, performances, videos and text. She explores themes such as the interaction between origin and memory; trauma as a result of displacement and alienation in the community; cultural survival and adaptability; design objects and their changing functions, and political systems and their consequences.
The book contains a series of interviews with Brackman, conducted over several months in the fall of 2011 by the independent curator and writer Helene Lundbye Petersen, and a comprehensive essay by Heike Munder, director of the Migros Museum für Gegenwartskunst in Zurich. Both of these contributions illustrate Brackman's visual and conceptual approach in detail and examines how she weaves together a wide range of works and topics, from the artist's own family roots in the Soviet Union, to the indigenous communities in Siberia and how their culture is influenced by global trade .
The book is published by JRP Ringier, 2012.
Hardcover
Number of pages: 200
Price: 32 eur