Posted in
art
,
books
,
Motto Charlottenborg event
on November 4th, 2012 by admin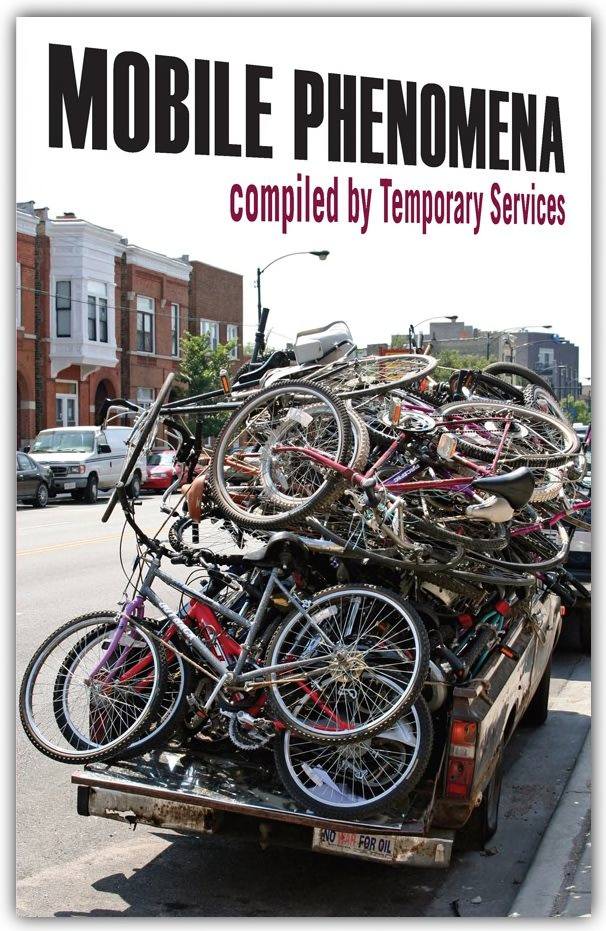 Tuesday Nov. 6. at 19-21 pm @ Motto Charlottenborg
Book Release: Mobile Phenomena
Half Letter Press
With introductions by editor Brett Bloom, book contributor Nils Norman – and a tasty treat from Bennys Mobile Pizza Oven!

MOBILE PHENOMENA: A NEW BOOK FROM TEMPORARY SERVICES
"Temporary Services [is] dedicated to erasing the distinction between professional and everyday acts of creativity through archives, exhibitions, publications, and public interventions."
— Gregory Sholette writing about Temporary Services in Dark Matter: Art and Politics in the Age of Enterprise Culture, 2011
What do libraries built into airstream trailers, bar bikes, and giant windmill blades on wheels have to do with the bypassing traditional forms of social mobility? How can we use mobile projects to reimagine urban and rural spaces that are normally closed to creative gestures and public services?
Mobile Phenomena is a new collection of over eighty-five photographs and short interviews. It is the result of years of research on common instances of mobile phenomena that impact people and their uses of shared city and rural spaces. In this book you will find bookmobiles, mobile forms of commerce, inventive mobile art projects, mobile structures created for use during protest, and some strange applications of mobility that defy easy description, categorization, or whose function could not be readily discerned. Mobile Phenomena can unhinge the expected roles we take in shared city spaces. Mobile structures can become a new norm when they work. It is our hope that this book can be an inspiration to other citizens, artists, activists, nomads, and anyone who is interested in escaping the constraints of their location, culture, or other factors that make realizing one's desires difficult.
.Mobile Phenomena includes contributions by: Courtney Dailey, Alexis Petroff, Joseph Robertson, Jen Hofer, Eric Steen, Christian Ettinger, Platform, Liberate Tate, The Center For Tactical Magic, and Nils Norman
The award-winning art group Temporary Services is a Chicago-Copenhagen-Philadelphia-based collaboration of three artists. Brett Bloom, Salem Collo-Julin, and Marc Fischer have been working together as the art group Temporary Services since 1998. Their group work has been exhibited in museums and exhibition spaces worldwide including MASS MoCA, Yerba Buena Center for Art, Kunsthalle Fridericianum, Kunst-Werke, and the Stedelijk Museum. They are winners of grants from Artadia, Art Matters, and CEC ArtsLink. Their project Prisoners' Inventions resulted in a popular book and exhibition that has been presented all over the world, including the 2008 Athens Biennial in Greece.
Mobile Phenomena is the fourth book published by Half Letter Press, a publishing house and online store started by Temporary Services to build long-term support, and expand the audience for people that work creatively in experimental, political, and non-commercial ways.