Motto Melbourne
Motto Melbourne
The Magic Johnston Complex
27-29 Johnston Street
Collingwood, Melbourne
Fri-Sat: 12-18.30
Visit the Motto Melbourne site
Orders / enquiries: melbourne@mottodistribution.com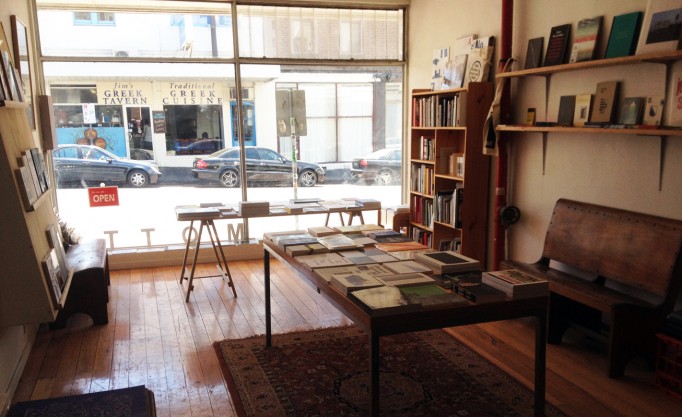 ————
CALENDAR
24.04.2013: Don Carlos by Thomas Jeppe. Book Launch @ Motto Melbourne / Magic Johnston
Motto Melbourne and Utopian Slumps present the launch of Don Carlos by Thomas Jeppe. Designed by Black & White and Published by Surpllus.
10.03.2013: Surfing The Black screenings @ Motto Melbourne / Magic Johnston
Motto Melbourne presents 'Surfing the Black. Yugoslavian Black Wave Cinema … and It's Transgressive Moments' book launch and screening w, introductions by Ziga Testen.
01.02.2013: F de C @ Motto Melbourne
F de C presents the launch of the F de C Reader #2
26.01.2013: Head Full of Snakes @ Motto Melbourne
To celebrate the re-opening of Motto Melbourne at our new location, Motto Melbourne presents the launch of Head Full of Snakes #2, by Luke Wood (The National Grid) and Stuart Geddes (A Small Press).
01-02.12.2012: Motto Melbourne @ Papertrail Book Fair, Melbourne
03.11.2012: Surpllus @ Motto Melbourne.
Surpllus presents the launch of a new publication, Muttering for the Sake of Stars by Jon Roffe. Featuring talks and readings by Jon Roffe and Justin Clemens.
02.11.2012: Horizon Pages @ Motto Melbourne.
Horizon Pages presents the launch of their third publication, Small Entry by Matthew Hopkins. Featuring performances by Matthew Hopkins and Peasant Genes (Christopher L G Hill and Alex Vivian).