Posted in
cassette
,
Motto Berlin event
,
Motto Berlin store
,
Motto Books
,
music
,
Shiroishi Alto
on June 16th, 2023
Tags:
art
,
ELdar Tagi
,
Exhibition
,
Experimental
,
Lena Pozdnyakova
,
Motto Editions
,
music
,
New r Age
,
Shiroishi Alto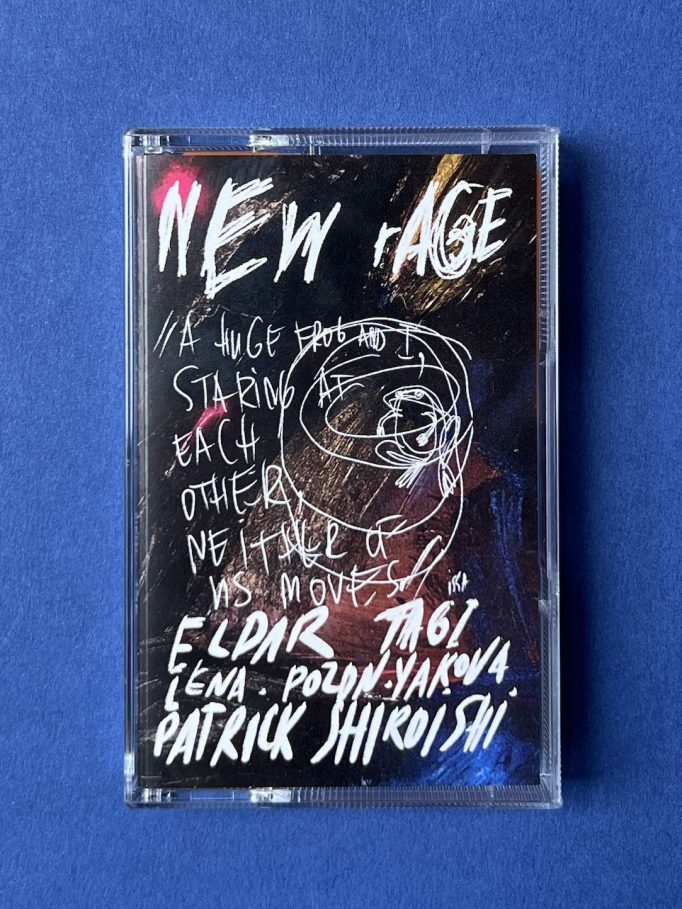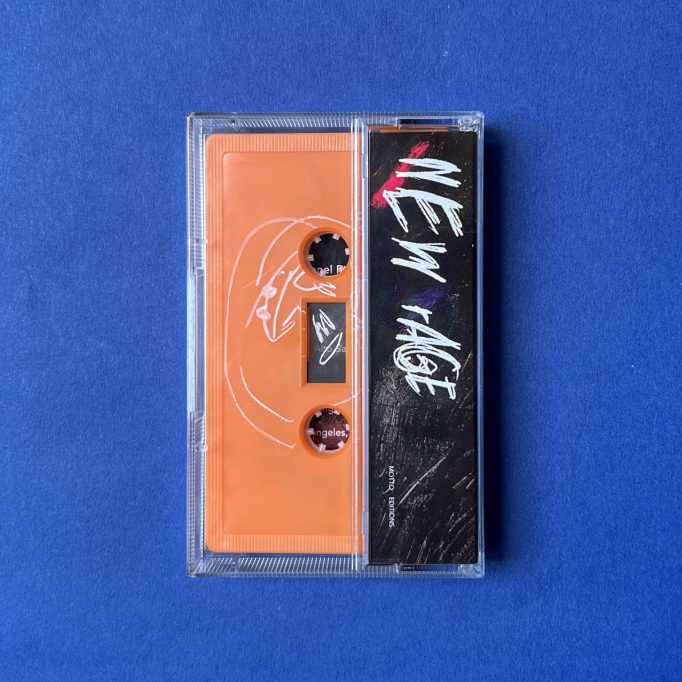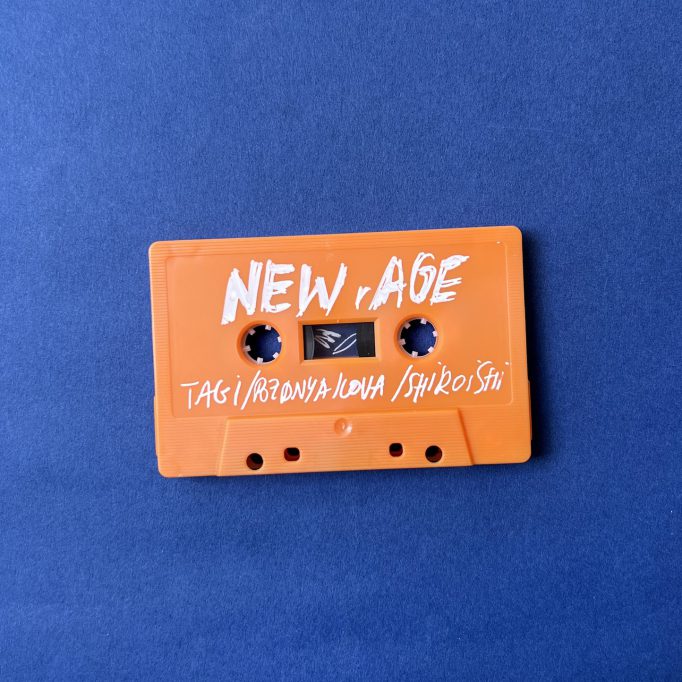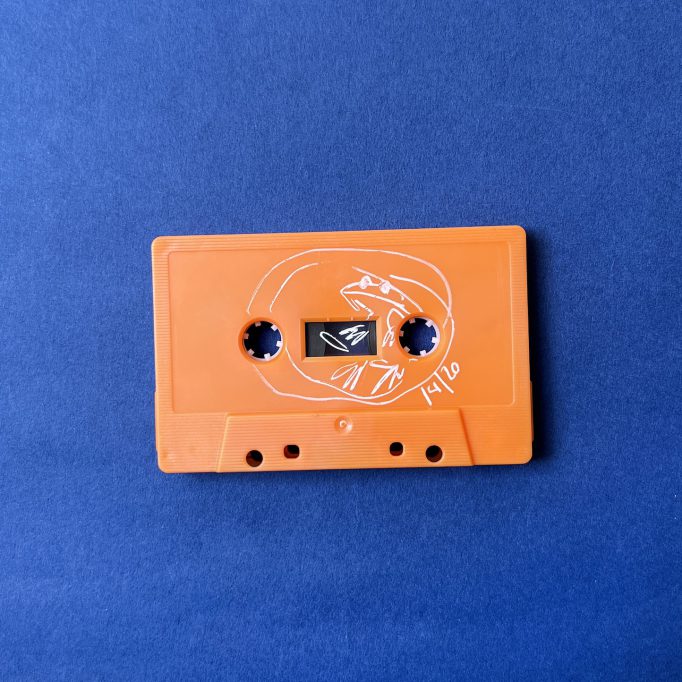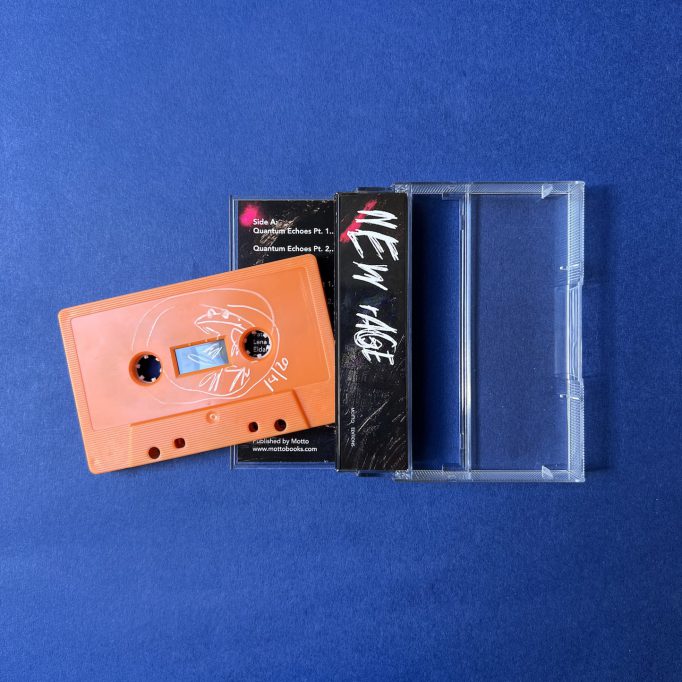 Side A:
Quantum Echoes Pt. 1……..10.44
Quantum Echoes Pt. 2……..8.42
Side B:
The Spirit Channel Pt. 1……..11.24
The Spirit Channel Pt. 2……..8.54
Patrick Shiroishi Alto Saxophone, Voice
Lena Pozdnyakova – Amplified Objects
Eldar Tagi – Serge and Ciat-Lonbarde synthesizers, Daxophone, Shtar
Production, Mastering – Eldar Tagi
Recorded in Los Angeles, CA July 11, 2021
Cover Design: Lena Pozdnyakova
Image Source: Painting by Liza Kin ("Eine Linie" series)
Motto Editions
'New r Age' is the follow-up collaborative album from composers and improvisers Eldar Tagi and Patrick Shiroishi. This time around, they're joined by interdisciplinary artist and researcher Lena Pozdnyakova, bringing a fresh twist to their creative partnership. The recording took place on a sunny afternoon on July 11th, 2021, in a cozy apartment in Los Angeles' Rampart Village—a place Tagi and Pozdnyakova used to call home for several years before moving to Berlin.
In this recording, the trio used a broad range of sounds. Shiroishi contributed his expert alto saxophone skills, sometimes blending his voice with the music. Tagi experimented with a variety of instruments such as the daxophone and Shtar, as well as Ciat-Lonbarde and Serge synthesizers. Pozdnyakova, on the other hand, added her unique touch by incorporating noises from amplified everyday objects.
The result is a blend of sounds that shift and change in intensity, keeping listeners on their toes. While the raw energy of the improvised performances is still front and center, additional layers of electronic tones and careful post-processing give the recording an extra amount of density and dimension. So, sit back and enjoy this unique sonic experience that "New r Age" offers.
About the artists:
Patrick Shiroishi is a Japanese-American multi-instrumentalist and composer based in Los Angeles.
Lena Pozdnyakova is a Kazakhstan-born interdisciplinary artist and researcher currently based in Berlin, Germany.
Eldar Tagi is a Kazakhstan-born multi-instrumentalist and composer currently based in Berlin, Germany.
Order here